AKO Expo – run by parents
Anna Kennedy Online are hosting an event on Saturday 12th March 2016 at Brunel University
This is an opportunity for parents, professionals and other like-minded people to meet, share stories, talk to experts and find out more about autism and it's related conditions. There will be speakers from a range of backgrounds (both professionals and parents) giving interesting and useful talks on a variety of topics.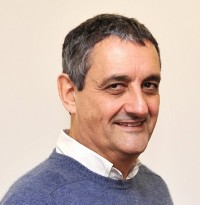 Paul will be there to do his presentation on transition into adult services, from his own parent perspective having been through the processes for his daughter Laura. This will be an excellent opportunity to hear about what the future looks like for your child and how to navigate the increasingly difficult processes of transition.
There will also be exhibitors there showcasing a wide range of services and products. This is an event not to miss!
Anna Kennedy set up Anna Kennedy Online as a charity dedicated to raising the awareness of autism. As a mum with 2 children on the spectrum, she has dedicated her life to fight for the most for her children as well as networking and campaigning with others for more opportunities for individuals with ASD.
We welcome you to join us! For full details, please click here.