Building for the Future
Expansion has been put into motion as we have seen some exciting new developments within HFHC over the last 9 months with the completion of 2 new building projects across 2 of our existing sites, both of which are specially adapted for complex needs. These developments represent the next stage in the evolution of HFHC's care model – the Micro-Community Home© – where we offer specialist property solutions, pathways to more independence and support for individuals with varying needs, syndromes, abilities, behaviours & health needs. This allows the opportunity for genuinely fulfilled lives through the creation of a dynamic group who interact with the wider community at an individual level.
We recently secured an £8 million finance deal to support our continued expansion plans which are steadily progressing with further building work on 2 more bespoke properties at our existing site in Bardney. These properties will accommodate 8 more adults with learning disabilities and complex support needs as well as a  creating a dedicated activity/sensory centre for all the residents. The expansion plans in total across the 3 sites will create 60 more jobs within the local community and accommodate 17 more adults with learning disabilities and complex support needs.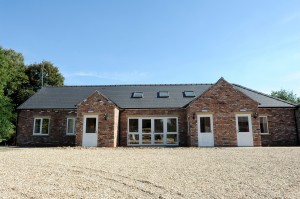 Orchard Lodge – Dorrington
The funds from Yorkshire Bank shows a significant financial commitment which will help us to extend our reach in a fast-evolving sector. We are emerging as one of the sector leaders by focusing on small groups of individuals who need bespoke care and support. By investing in these four new residential facilities we will continue to deliver on our commitment to make a difference to a few more of the thousands of parents and carers who have met us over the years.
Micro-Communities are being acknowledged by care professionals as the next big step in the evolution of specialist residential care for individuals with varying needs, abilities, syndromes, behaviours & health needs. They create a dynamic group who interact with the wider community at an individual level. Our Micro-Communities allow individuals within the homes to interact and socialise within safe surroundings providing a new dynamic to the homes and the activities which take place. For instance, at our site in Stallingborough where our daughter Laura lives, we now have the main house, 3 mews cottages and a new bespoke 3 bedroom property where individuals of different needs and complexities can get together and socialise in small groups. Laura loves this new set up and is always telling us how she has been to have tea/supper with so and so,  and the music man came to the house where all the homes got together to play instruments in a big group.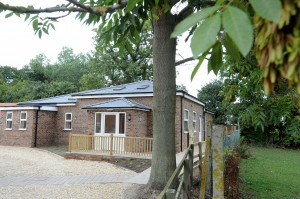 Vicarage Lodge – Stallingborough
We have almost finished building the last 2 properties at our site in Bardney, which will include a 6 bed and 2 bed property along with a bespoke sensory/activity suite. Our already completed properties at Stallingborough and Dorrington are now inhabited by individuals being supported to lead full and active lives. The 3 bed house at Stallingborough has been designed to support very high physical needs by incorporating hoist and tracking systems into the building in a non-institutional way, in keeping with the homely feel of the main house. The 6 bed property at Dorrington has been designed in a way so that the building is split into two, with two groups of 3 individuals living together and being supported by a proactive staff team. One of the individuals already living here has his own front door, which gives him that independence to welcome his guests into his own home.
The new properties have been designed in a way to give individuals more personal space by incorporating personal sitting rooms leading into their bedrooms. This allows individuals to have more privacy should they not want to socialise within the main communal living space.
The 2 new properties at our Barney site are due to be finished next month and we look forward to being able to share the photos with you once it is all completed!
For now, here are some photos of the new builds we finished at Dorrington ( Orchard Lodge) & Stallingborough ( Vicarage Lodge);
Orchard Lodge;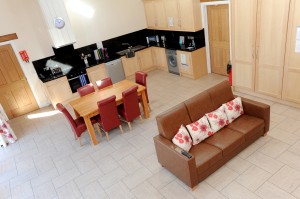 Vicarage Lodge;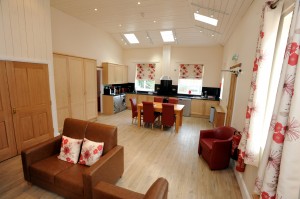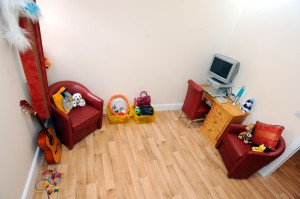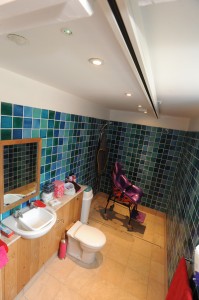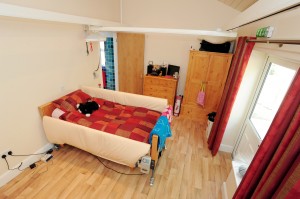 If you would like to come and visit our new bespoke properties to see how different we really are, please do get in touch!