Kidz South 2013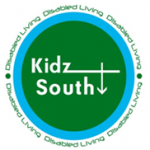 Home From Home Care will be holding a stand at this year's Kidz South, held at Rivermead Leisure Complex, Richfield Avenue, Reading. The event will run from 9.30 am – 4.30 pm on Thursday 13th June 2013 and entry is FREE.
Come and find us at stand 112.
More information can be found here: http://www.disabledliving.co.uk/Kidz/South
We look forward to seeing you!