Kidz Up North Review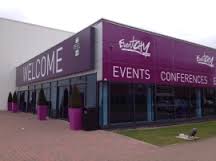 We had such a fantastic day at Kidz Up North yesterday held at Event City in Manchester. Great location for a venue as it is right next to the Trafford Centre, and so much buzz throughout the day with lots on offer in terms of support, products and specialist services for children and adults with disabilities. There was everything from motability, day activities, parent forums, bathroom solutions, buggies, wheelchairs, legal help and respite centres to name but a few! The venue itself was larger than the Reebok stadium where the event has previously been situated, and it was all on the ground floor making it easily accessible to all!
We always enjoy these events as there is so much information available and it allows us to talk with people from all walks of life, whether they are students in Occupational Therapy, Teaching Assistants within special schools or carers and parents of children with disabilities. As parents ourselves we understand the importance of sharing information and voicing our concerns (take a look at our recent post "Share with Rescare" https://www.createdbyparents.com/?p=1635) and especially relish the opportunity to share our unique story and insights with others. For us this is particularly important as it enables us to pass on our experiences to other parents who will face the trials and tribulations of transition in the years to come, and give the hope that success stories do exist! The system is designed to wear us down, but picking your battles and talking to others for support will give you the boost you need to get what you want for your child.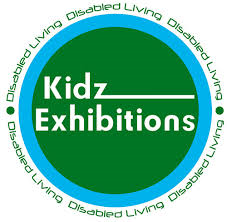 The Kidz Events organised by Disabled Living are particularly good events to attend and a great way to gather information on a wide range of topics, services and products. We always hear positive remarks from people walking around the events at how useful they are, and the fact that they hold 4 a year at different areas in the country is fantastic as it opens them up for everyone to be involved. Kidz in the Middle is held in Coventry, Kidz South in Reading and Kidz Scotland in Edinburgh. Check out the dates and venues on their website http://www.disabledliving.co.uk/Kidz/Welcome. We really do recommend them as an event to add into your calendar.
It was extremely humbling to be able to share our experiences with all who attended the event yesterday. For those who took a brochure for Home From Home Care please do get in touch in the future  if you are looking for that extra support and advice with your current situation, or should you wish to talk more about our services and come to visit our homes to see just how different we are.