KITM – Fantastic Event!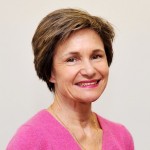 Last Thursday we went to the Kidz in the Middle event at the Ricoh Arena in Coventry and was blown away by the amount of information & services that were on offer from a wide variety of sources. We had many, many conversations during the day, with just over 2,000 visitors who came through the doors, and we thoroughly enjoyed being able to share our experiences and insights with so many people. Lovely venue for the event and there was so much buzz throughout the day with all the different products and specialist services on display; also with the inclusion of the leisure area where various different activities took place for children and adults alike to be involved with!
We always enjoy these exhibitions organised by Disabled Living, as it allows us to talk honestly and openly about our experiences with people from all walks of life; whether they are students, teaching assistants, social workers or carers and parents themselves of children with learning disabilities. We really value the opportunity to be able to share our story with so many of you, as for us it is important to share this and highlight how important it is for parents and carers especially to know and understand their power in the decision for their child's future, no matter at what age they may be. It is crucial to be informed with the choices that you are entitled to, but unfortunately not necessarily always offered.
Very shortly we will be posting some more information about the options in general that you as parents have access to for your child when discussions begin about "transition". All too often this word brings fear and dread into the hearts of many parents; whether this is because the options are just not made easily available to you , or whether it just seems far too early to think about that time when your children may leave the nest. Inevitably, the time to leave school and education for good will come around and in our particular circumstances it seemed to come around very quickly! It is crucial that you are prepared for this journey in whichever way possible. For many, just knowing the options and what is available to you is the first step and also knowing what your rights are as a parent to decide your young ones future. We are constantly speaking with over 1,000 parents across the country and meeting more and more parents every day who are too often being 'left in the dark' by their Local Authority. Watch this space for more information…
We thoroughly enjoyed being able to speak to those of you who met us at Kidz in the Middle last week. Do keep in touch!